Board of Governors
The Association of Engineers Architects and Academics in the Technological Sciences in Israel (AEAI), as the leading organization in the fields of engineering and technology is committed, since its inception about one hundred years ago, to position itself at the core of industrial, technology and scientific development in Israel. The Board of Governors of AEAI is charged to lead in realizing the vision and strategy of the organization.
The members of AEAI's Board of governors are leading engineers, executives and scientists, command a considerable and proven record of sustainable commitment and contribution to the national economy and industry in the fields of engineering, technology and science. The members are further committed to enhancing the national competitiveness, quality of life and academic as well as contributing to community life and civic society.
The Board of Governors is committed to the following objectives:
Enhance and position AEAI as the leading professional organization in the fields of engineering, technology, and science.
Support the AEAI Lifelong Learning and professional development activities
Represent AEAI nationally and internationally at the relevant professional and public forums
Support the implementation of the AEAI's strategy
Enhance AEAI's professional events in engineering and technology.
The Board of Governors is most relevant currently considering the world leadership role of Israel as a startup nation in the fields of engineering, technology and science. Specifically, the 2020 Abraham Accords allow for geopolitical changes that lead to regional cooperation in the fields of technology and science in the Middle East, Asia and Africa. Furthermore, considering the world COVID-19 pandemic, the AEAI may contribute in a significant and unique way to help with the recovery efforts, defining the "new normal" and the preparedness for future national and global crisis.
Members of the Board of Governors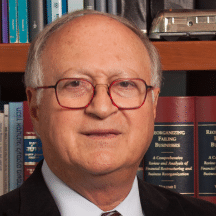 Prof. Ehud Menipaz, Chairman Board of Governors
Prof. Emeritus at Ben Gurion University, where he served as the founding chairman of the Ira Center for Business, Technology & Society and the Abe and Sol Krok Chaired Professor of Entrepreneurship. During his academic career he has served as a Full professor of Aeronautical Engineering, Mechanical Engineering, Industrial Engineering & Management and Business Administration. Prof. Menipaz has served as a Research Scholar and a Visiting Professor at New York University, Columbia University and UCLA, USA, McGill University, Canada, Bilkent University, Turkey, Deakin University, Australia. He is a founding director of an international memory device manufacturer, and a senior partner and service director at Ernst & Young International. He has served as s consultant to Fortune's 500 corporations as well as to leading national corporations and the Prime Minister Office in Israel. He has served as the Chairman of the IE&M Committee of the Natural Sciences and Engineering Research Council of Canada (two terms), the Quality Foundation, under the Office of the USA President's Office, the Economic Forum of the Former Soviet Union Countries sponsored by the Russian President and the Education Task Force sponsored by the President of Mexico. He is an associate editor of several international scientific journals, the outgoing President of Association of GEM National Teams, which engages in a global, annual, longitudinal study of entrepreneurship and innovation in hundred countries over twenty years. Prof. Menipaz is a Founding Director of Young Entrepreneurs Israel, of the World Organization for Science Literacy, the Founding Dean of the School of IE&M, Shenkar, the Chairman of the Advisory and International Boards of the Israeli Directors Union, the Chairman of Ira Foundation for Business, Technology and Society and the Founding Chairman of the Israeli National Hackathon of IE&M. He is the recipient of the Hebrew Technion Institute Award, the Women Economic Forum's Leaders of the Decade in Academia Award and a Special Recognition Award of YEI, among others. He is married, has three children and eight grandchildren. He is a graduate of the Israeli Conservatory of Music and his hobbies include: Piano playing, tennis and downhill skiing.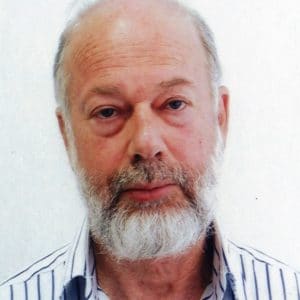 Eng. Amnon Bartal, Vice Chairman, AEAI
A graduate of Tel Aviv University in Industrial Engineering (1974) and an MA from Swinburn University of Technology, Australia, in Entrepreneurship and Innovation (2003), between 1973-2015, Eng. Bartal served as a CEO of the largest IE&M consulting firm in Israel. Since 2016 he is a partner in a company specializing in project planning and management, and a company specializes in startups, special projects, and innovation.  Over the years he executed hundreds of projects in industry, the public sector, the army and local governments. Project examples: Relocation of IDF bases, toll roads construction and management (Netivei Israel), distribution of masks to the civil population, organizational projects for the Bank of Israel, The Justice Ministry. A former Chairman of the IE&M Society, he is a member of the Board of Governors of the Technion-IIT, Chairman of the Sachnin College's NGO, executive member of friends of IDF, The Ira Foundation, specializing in Education and Innovation, member of the Engineering and Architecture Board. Among his awards: Award of Excellence of the Chief of Staff, IDF, Special Recognition Award of IE&M Association, Lifetime Achievement Award of AEAI and IE&M Association.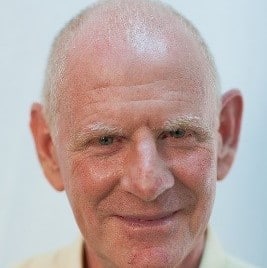 Dr. Amir Ziv-Av
Dr. Ziv-Av received his doctorate in engineering from Tel Aviv University. He is a member of the executive board of the Technion – IIT and the owner of Ziv-Av Technologies and Trilogical companies. He is the past Chief Scientist of the Ministry of Transportation and a director of the state owned Ashot- Ashkelon corporation, the R&D Authority of Bar Ilan University, a member of the executive committee of Afeka College of Engineering, and Keter Plastic Corporation and an Optomechanical Development Executive of Orbotech Corporation.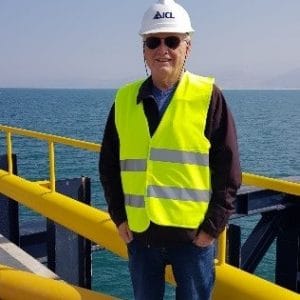 Eng. Asher Grinbaum
Asher Grinbaum is a seventy-year-old engineer and senior executive, married with three children and six grandchildren, a resident of Lehavim, a Lt. Colonel (Reserve duty) of artillery at IDF. Eng. Grinbaum has a B.Sc. in Mechanical Engineering, an MBA (Cum Laude) both from Ben Gurion University in the Negev and an LL.M. from the College of Management. He has started to work for ICL Corporation in 1973 as a student and ended up as a Deputy CEO and an acting CEO of ICL Corporation. During his stellar career he served as a CEO of the Bromide Group and The Pesticide Division, Dead Sea Works, Rotem Amfert Division of ICL Corporation. Retired from ICL Corporation he was appointed Chairman of the Board of Termokir, a leading building materials corporation, a member of the Board of Friends of Soroka Hospital, The Chess Association of Beer Sheva and the Chairman of the Building Committee of Ben Gurion University.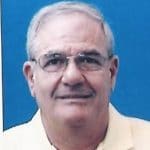 Chaim Yair Shoshan
Mr. Chaim Yair Shoshan has a B.Sc. and M.Sc. in Agricultural Sciences form the Hebrew University in Jerusalem. He was born in 1947 in Jerusalem, fourth generation and a member of AEAI and Union of Engineers. Since 1972 is working as an agronomist, specializing in agricultural products' export. He has served as an advisor in the UK, Ireland, the Netherland, Belgium, Luxenberg, and Switzerland. He has served as the CEO of Maccabi Israel, a Board member of International Maccabi, Mehuchedet HMO, a member of the Audit Committee of the Wingate Institute, Vice President of the World Organization of Leisure Culture and Popular Marches. Executive member of the Israeli Popular Sports Association.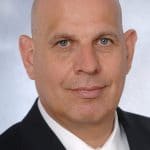 General (Retired) Itzhak "Haki" Harel
General (Retired) ltzhak "Haki" Harel has served for thirty-two years in the Armored Corps commanding the seventh Armored Brigade of IDF. He has launched and served as first commander of Teleprocessing Corps and the commander in chief of the planning division of IDF. He has served as the CEO of the Israel Railways Company between 2007-2011, a director of several public corporations and owner of a privately held consulting company. He is a graduate of Haifa University in Political Science.

Eng. Meir Nissensohn
Eng. Meir Nissensohn is a graduate of the IE&M Faculty at the Technion- IIT and has an MBA from Tel Aviv University. He has started to work for IBM in 1969 as a programmer and during the following years has held several executive positions with IBM in Israel and overseas. The various IBM assignments included Chief of Human resources, the CFO and Chief Planning Officer. Following an assignment at the IBM European Offices, he served as the CEO and Chairman of IBM Israel. During his term as a CEO and Chairman, IBM acquired eleven High Tech companies. Since his retirement form IBM, he serves as a Chairman and director of several technology companies.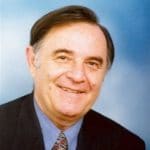 Prof. Emeritus Nachum Finger
Prof. Emeritus Nachum Finger served as the Deputy Chairman of the Council of Higher Education and the Chairman of the Sub – Committee on Academic Quality Evaluation and Audit and between 2007-2012. For many years he has served as a member of the Engineering and Architecture Board. As a Full Professor od IE&M he served as the Chairman of the IE&M Department (1978-1984, 1975-1976), as the Dean of the Faculty of Engineering Sciences (1984-1994) and the Rector of Ben Gurion University (1994-2002). Prof. Finger holds B.Sc., M.Sc., D.Sc.Eng. in Industrial Engineering & Management. As well, he holds an M.Phil. and a D.Ed., in Education from Columbia University in New York. His research interest include: Government incentives on management and productivity in industry and services, improvement processes and quality of engineering and technology education.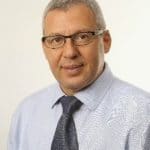 Eng. Shachar Efal
Shachar Efal is serving as Ness Israel President and CEO since October 2013. Prior to 2010 Shachar served in several executive management positions at Ness Technologies, including Chief Executive Officer of Ness Israel, President Global Software Distribution, and President Global Business Development. Shachar Efal is an information technology services sector expert and one of the most highly regarded IT executives in Israel. Prior to Ness he founded New-X Systems, a regional IT services provider, successfully merging the company with the multinational IT services provider Ipex and serving as Chief Executive Officer of the combined entity Ipex-ICS, before negotiating its merger with Ness. He graduated from Ben Gurion University with a Bachelor of Science degree in Industry and Management (specializing in IT and Communication).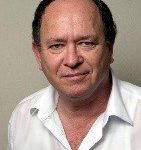 Eng. Shlomo Breiman
Eng. Shlomo Breiman, aged 69, is serving as the CEO of the Port Company of Israel since 2006. He holds a B.Sc. in Industrial Engineering & Management and specializes in planning and operating marine ports.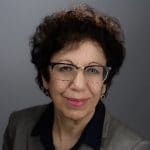 Prof. Varda Shoshan-Barmatz
Prof. Shoshan-Barmatz graduated from Ben Gurion University, has a Doctorate form the Weitzman Institute and post-doctorate in University of Wisconsin in Madison and University of Toronto. In 1982 she joined the Life Sciences Department at Ben Gurion University. She has launched the National Institute of Biotechnology in the Negev (NIBN) and served as its head for ten years. Varda has published over one hundred sixty articles in leading international scientific journals, recruited more than seven million dollars from competitive funding organizations, mentored more than eighty graduate students and post-doctoral students. Her research is protected by twenty-two families of patents that help launch three biotechnology companies. Prof. Shoshan-Barmatz won numerous awards, including ALS Society of Canada, The Canadian Heart Research Centre, The Bergman Award from the BSF Foundation, The Hestrin Prize from the Israel Society for Biochemistry and Molecular Biology, a prize by Teva Corporation for breakthrough cancer treatment. She was selected by Lady Globes magazine as one of the fifty most influential women in Israel and one of five pioneering women in science.  She was selected by Liberal Magazine as one of the most influential scientists in Israel and by Forbes Magazine as one of the 50 most influential women in Israel. In 2020 she was awarded a special prize by Ben Gurion University for a unique contribution in science to the university and the world.